A series of visits will be arranged also in Florence, Venice, Maranello (to visit the Ferrari factory) for conference participants and accompanying persons, both during and after the event.
The capital of Emilia Romagna, Bologna has its roots in antiquity. The medieval layout of the striking historical centre - described by UNESCO as the greatest in the world - is still intact, which gives Bologna its warm, age-old atmosphere. In this ancient part of the city stand medieval palazzi and churches with a wealth of artworks, which evince the important cultural role that the city has played through the centuries.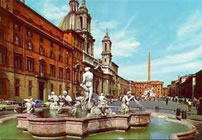 Bologna is the seat of the oldest university in the world, to which international intellectuals and students have gravitated since 108 AD. The Palazzo del Podestà, Palazzo Re Enzo, City Hall, the Basilica of San Petronio, the Palazzo dei Notai and Vignola's arcades form the historic and monumental nucleus of Piazza Maggiore, around which the dynamic life of Bologna revolves, enveloped by the scents from the small and large local markets, marked by a never-ending sequence of international cultural events, and made glamorous by exclusive luxury boutiques.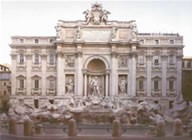 Bologna has a timeless fascination: its palazzi tell of bygone eras; its Gothic churches, museums and works of art embody the richness of centuries; its fine cuisine, appreciated all over the world, provides a taste of its exuberant spirit; its theatres and modern auditoriums for concerts reveal its young, cultured and dynamic side. It is no accident that "La Dotta" (The Learned), "La Turrita" (The Towered) and "La Grassa" (The Fat) are among the most popular nicknames for this city. One only has to stroll under the arcades or in the shade of the Due Torri (Asinelli and Garisenda) to be fascinated and enveloped by the ancient heart of Bologna.